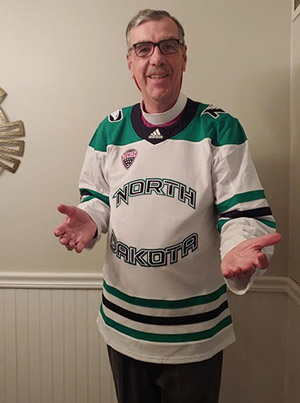 Bishop Thomas C. Ely
Bishop Ely was elected Bishop Provisional during a Special Diocesan Convention held on February 6, 2021. A Bishop Provisional serves for a certain period during which a diocese is in discernment about its future course and ministry. Calling a Bishop Provisional was one of the recommendations from the Diocesan Discernment Task Force Report adopted by Diocesan Convention in 2020. Tom is currently serving North Dakota on a half-time basis, working from his home in Newfane, Vermont and traveling to North Dakota one week each month for in-person meetings and pastoral visitations. Tom sees his ministry in North Dakota as coach, pastor, and facilitator in helping the Diocese of North Dakota achieve the vision and goals outlined in the Diocesan Discernment Task Force Report.
Tom retired as the Bishop Diocesan of Vermont in 2019, after serving in that ministry for 18 years. Prior to that he served as a Priest for 20 years in his "home" diocese of Connecticut. In Connecticut, Tom served as a Regional Missioner in two different settings – one with five small congregations and one with four, including a bi-lingual congregation in Hartford. He also served as Director of Youth Ministries for the Diocese of Connecticut.
Tom's areas of ministry interest and experience include small congregations, regional ministry, ministry and congregational development, camp and conference center ministry, youth suicide prevention, social and environmental justice ministry, gun violence prevention, ecumenical and interfaith ministry, restorative justice, and ministry with LGBTQI+ communities.
Tom received his undergraduate B.A. degree in Speech and Theatre from Western Connecticut State University and his Master of Divinity degree from the School of Theology, The University of the South. Tom was ordained a Deacon in June 1980 and a Priest in December 1980, in the Diocese of Connecticut.
Tom has been married to Ann since May 22, 1976, after they met while working as volunteers with the Highland Educational Project in McDowell County, West Virginia. Their family includes daughter Katherine, her husband, Bernd and their three children – Charlie, Ronia and Clayton and daughter Jennifer and her daughter, Madelyn, all of whom live in New Hampshire. A recent addition to their family is a puppy, whom they named Dakota and who is barely being tolerated by their cat of many years, Scout.
Tom is an avid golfer and pleased to be back involved in Community Theatre as part of his "retirement" activities, which also include traveling and spending time with family. Tom is enjoying his ministry with the people of North Dakota very much.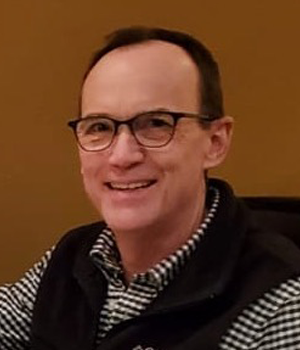 The Rev. Steve Godfrey
Diocesan Minister
Steve is excited to be the only known Diocesan Minister in The Episcopal Church. In this role he supports and develops the ministry and leadership of the Diocese of North Dakota, with an emphasis on local congregations. He provides and coordinates sacramental leadership and preaching, especially in the smaller congregations; provides leadership development, strategic planning, and development of healthy congregations and leadership structures, especially local ministry teams; gathers clergy and other leaders for mutual support; and provides oversight for administration and communications. He leads and organizes the work of the diocesan Ministry Support Team in partnership with Bishop Ely and the other team members. He supports the Commission on Ministry in ensuring formation for new leadership, including developing and hosting the North Dakota School for Ministry. He also provides support for the Diocesan Council and the various administrative and ministry committees and serves as the officer for ordinations and transitions.
Prior to coming to North Dakota in 2021, Steve was rector of St. Andrew's Episcopal Church in Des Moines, Iowa, and Missioner for Congregational Development and Transitions for the Diocese of Iowa, both part-time positions that he held concurrently. At St. Andrew's he focused on developing a team structure for shared ministry and a new congregation of South Sudanese Episcopalians. At the diocesan level he supported transitions and leadership development in all sizes of churches while focusing on ministry development in small churches. He served as interim priest for two small churches in Iowa before going to St. Andrew's. Prior to his work in Iowa, Steve served congregations and participated in diocesan leadership in Illinois, Maine, and Massachusetts, where he was ordained in 2005, after receiving a Master of Divinity degree from Episcopal Divinity School, and Bachelor of Arts degree in History from the University of Massachusetts at Boston.
Steve has been active in the Living Stones Collaborative and in forming a successor to that community now known as the Living Waters Collaborative, which gathers leaders in the ministry of all the baptized around The Episcopal Church and Anglican Church of Canada for online and in-person fellowship, thinking, praying, and sharing of ideas. He is passionate about the importance strong Anglican/Episcopal ministry in small, rural, and other marginal settings. He is currently dedicated to learning more about Native American history and ministry and best practices for ministry development in Indigenous contexts.
Steve grew up in Indianapolis and is married to David Martin, a computer scientist from Iowa, who works as a software litigation consultant and serves on the Board of Directors for Episcopal Relief and Development. They met in Boston in 1994, now live in Bismarck, and enjoy walking, hiking, travel, art, and spending time with family and friends.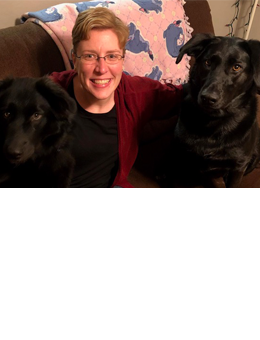 Jessica Thielke
Diocesan Administrator
Jess manages the diocesan communications program to support connection and ministry with and among leaders, congregations and other local ministry contexts; organizes events that support diocesan community life and develop and sustain the ministry of all the Baptized; oversees financial administration in support of the treasurer and Finance Committee; handles human resources and benefits; manages diocesan property; supports fund-raising efforts; provides administrative consulting and support for congregations and other local ministries; and maintains the diocesan office at Gethsemane Cathedral.
Before joining the diocesan Ministry Support Team in 2022, Jess served at the Lutheran Church of Christ the King in Moorhead for eleven years, first as Office Administrator and Children's Ministry Director, and then as Director of Children's Ministry and Christian Education. In these roles she managed communications in various media, organized events, recruited and led numerous volunteers, assisted with financial management, and oversaw the office and information technology. She is excited to be focusing now on these and other administrative areas of work, where she feels God is particularly calling her at this time, and to share her gifts with the church in the broader diocesan context.
Jess is a deacon in the Evangelical Lutheran Church in America. She has a Bachelor of Arts in Religion, with a Church Professions Certification, from Concordia College, and a Master of Arts in Children, Youth, and Family Ministry, from Luther Seminary. She lives in Fargo with her two dogs.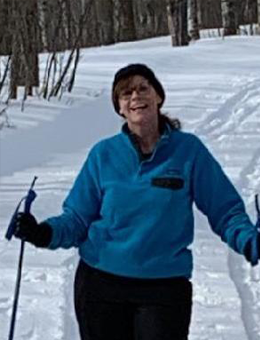 The Rev. Kim Fox
Regional Coordinator for Episcopal Ministry in Northwestern North Dakota
In her role as Northwest regional coordinator, Kim serves as a resource for five congregations, three Anglo and two Native. Her own background is mixed heritage, including Cherokee. She is from the mountains of North Carolina, but has come to appreciate the beauty and history of the Northern Plains.
Kim is trained as a racial healing leader and also brings her experience as rector, hospice chaplain, ICU and trauma chaplain, as well as writer and wellness coach to her ministry here in North Dakota. She has Bachelor's and Master's degrees from the University of North Carolina, Chapel Hill, and a Master of Divinity degree from Virginia Theological Seminary.
Kim serves on the Creation Care, Congregational Development, Convention Planning, and Reconciliation Committees, as well as serving as secretary for the North Dakota Council on Indian Ministries. Since coming to North Dakota, she has written for Roanridge, United Thank Offering, and North Dakota Episcopal Foundation grants. She was selected to present a workshop at the Episcopal Church's Forma conference. In addition to her own published creative writing, she is a writer for Forward Day by Day.
Kim is based in Minot, but travels to Cartwright, Williston, White Shield, and Dunseith to support those congregations. She also works with the chaplain from Minot Air Force base.
Kim loves being out in nature (preferably when it is above zero!) and has been thrilled to see bison, moose, and other wildlife since moving here. She has learned the art of layering and as a Southerner, is especially proud to say she has survived her first North Dakota winter!