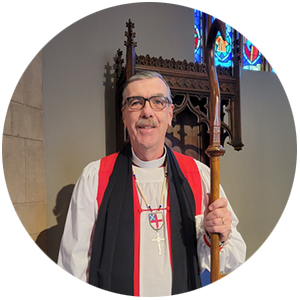 Current Bishop:
The Rt. Rev. Thomas C. Ely (Bishop Provisional, 2021-)
Election Announcement and Greetings
Previous Bishops:
William D. Walker (1883–1896)
Samuel Cook Edsall (1899–1901)
Cameron Mann (1902–1913)
John Poyntz Tyler (1914–1931)
Frederick B. Bartlett (1931–1935)
Douglas H. Atwill (1937–1951)
Richard R, Emery (1951–1964)
George T. Masuda (1965–1979)
Harold A. Hopkins, Jr. (1980–1988)
Andrew H. Fairfield (1989–2003)
Michael G. Smith (2004-2019)
Keith B. Whitmore (Assisting Bishop, 2019-2021)
Donate
Support us and help foster our community of faith and ministries of all the baptized across the Diocese.
Donate