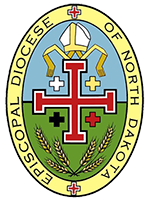 North Dakota Episcopal Foundation
Providing financial assistance to charitable, religious, literary and educational projects within and outside the Diocese.
Call us: 701.235.6688
The NDEF is a grant funding entity supporting Episcopal ministries of North Dakota.
The NDEF Board of Trustees is made up of members of the diocese.
Funding is provided through endowments from parishioners and their families.
Trustee's serve four-year terms and meet twice annually to consider grant requests.
Concept
Grants may be provided for projects including but not exclusive to, evangelism, theological education, youth and campus ministry and mission outside the Diocese.
Application
Grants are provided through application and must meet certain guidelines for consideration. Grant applications are vetted by the Board.
Acceptance
Once the grant is approved, the funds are dispensed in a timely manner, usually within a few days.
Grant Funding Strategy
The North Dakota Episcopal Foundation (NDEF) invites and encourages grant applications from congregations and affiliated Episcopal organizations in the Episcopal Diocese of North Dakota. The Board of Trustees are members of the Diocese. Participation on the Board is open to all Episcopalians in North Dakota.
Grant proposals should show strong Episcopal connections and benefits.
Grants may be awarded to a maximum of $10,000.
Application forms can be downloaded from the Resources section below and returned by email or regular mail as indicated on the application form.
Donate
Support us and help foster our community of faith and ministries of all the baptized across the Diocese.
Donate