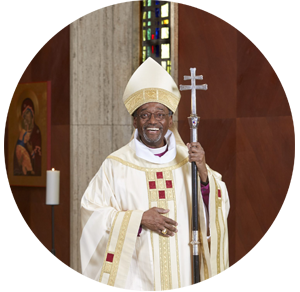 The 2022 Annual Convention of the Diocese of North Dakota will be held in Fargo October 21-22, 2022, followed by the celebration of the 150th anniversary of the establishment of Gethsemane Cathedral. The Most Reverend Michael Curry, Presiding Bishop of The Episcopal Church will be the special guest of both events.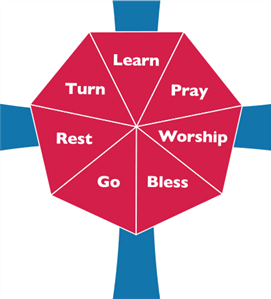 Theme: Living into the Way of Love
Live-Streaming
We will be live-streaming Presiding Bishop Michael Curry's Address (Friday evening) and Holy Eucharist (Saturday morning). If you would like to attend virtually, please email the Diocesan Office to receive a Zoom link.
Email Diocesan Office
Workshops
(all workshops will be offered at 2pm and 3:30pm on Friday, October 21st)
The Lakota Story of Place: Living the Way of Love through engaging Native American History and Spirituality
Creation Care: Living the Way of Love through Care of Creation
Reconciliation: Living the Way of Love through Reconciliation, Reparations, and the Restorative Power of Ceremony
Christian Formation: Living the Way of Love through Christian Formation
Friday, October 21st Schedule
12:00pm – NDCIM Lunch
1:30pm – Gathering Plenary
2:00pm – Workshops
3:15pm – Break
3:30pm – Workshops
4:45pm – Break
5:00pm – NDCIM meets with Presiding Bishop
5:30pm – Social
5:30pm – Friends of Bill meeting
6:30pm – Dinner, Presiding Bishop's address, Compline
Saturday, October 22nd Schedule
8:30am – Eucharist (w/ Presiding Bishop
10:00am — Break
10:30am – Convention Business (beginning with Bishop's address)
12:30pm – Lunch & East/West Meetings
1:30pm – Reconvene, Convention Business
4:30pm – Evensong at Gethsemane Cathedral (with the Presiding Bishop)
Donate
Support us and help foster our community of faith and ministries of all the baptized across the Diocese.
Donate